Professional Piano Teacher in Whitley Bay, Newcastle, North East England
0191 280 1206 | 07984 468 054

Professional musician and teacher Andrew Ridgwick offers private music theory lessons at his home music studio in Whitley Bay.

For well over 20 years,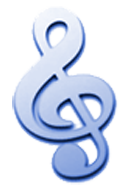 Andrew Ridgwick has taught students from various demographic backgrounds, covering all ages and abilities.

Driven by enthusiasm and an inherit friendly, patient and encouraging nature, all music theory lessons follow the ABRSM syllabus mainly, but individually tailored lessons to suit the student can be arranged, covering areas of particular interest.
Music theory lessons are also ideal if you are one of the many musicians who would like to begin writing, composing and publishing their own music.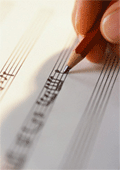 Music theory lessons can be tailored to suit this particular requirement. Whilst many fundamentals will remain for this, some will be bypassed so that key elements for composition can be concentrated on.

Key areas that will be worked on for writing music are:
Music Structure
Key & Time Signatures
Melody & Harmony
Rhythm, Primary Chords & Cadences
Music Notation
Compositions can be created and recorded during the session, to see the real practical benefits of music theory.
Anyone learning a musical instrument should consider learning music theory as well. A firm understanding on the fundamentals upon which music is based will pave the way for your musicianship and other key skills, as your practical playing progresses.



Whilst music theory can be incorporated into the practical lesson, this is not ideal due to the limitations of time during the lesson. It is advisable to book an additional session either before or after your practical lesson in order to cover the music theory as a lesson in its own right.
Lessons are £14 per half hour session.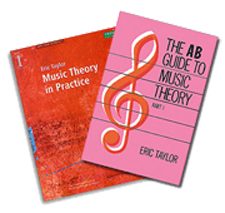 Other costs incurred will be that of music books and any external examinations which are undertaken.
Lessons are held weekly on a chosen weekday, with a duration of either half or a full hour. A learning program will be put together for you, which will be gradually worked through week by week at your own pace.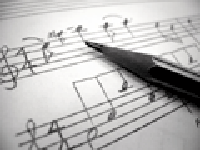 Homework will be set which will need to be completed for the next lesson ideally.

For children, music theory lessons will be more fun based, utilising material which will inspire and encourage children to naturally learn more about music. Character based books, flash cards and games are all used to ensure that your child learns more about music, whilst having fun at the same time!
How Long Does It Take To Learn?
Progress is entirely dependant upon the individual. Quality study time is the key factor to the speed of development.

To reach grade 5 will typically take one to three years, depending upon your prior music experience. Reaching grade 5 will unlock the door for students to progress higher in their practical studies. The syllabus for grades 6 and above however is still worth studying, especially for students wanting to take music beyond GCSE level.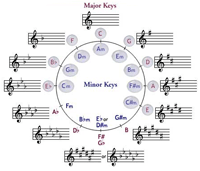 Music theory is a universal language and enables players of different instruments, abilities and cultures to connect and collaborate. If you are considering pursuing a career in music, music theory should be high on your agenda.
What Do You Learn In Music Theory?
Music theory covers the fundamentals of music:
Music Notation
Melody
Harmony
Rhythm
Style
You will learn the basics from reading music, learning about time and key signatures through to more complex topics such as harmony, melody composition and figured bass.
Examinations in music theory can be undertaken with the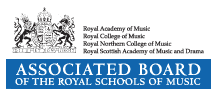 Associated Board of the Royal Schools of Music (ABRSM). This is the world's leading music examination board and accreditation is universally accepted.
Music Theory Lesson Catchment Areas
Areas within reach for music theory lessons in the Tyne and Wear county:
Whitley Bay . Cullercoats . North Shields . Tynemouth . Wallsend . Seaton Sluice .

Seaton Delaval

. Newcastle Upon Tyne . Jesmond . Heaton . Walker . Byker . Gosforth . Wideopen . South Shields .

Tyne & Wear

.

Northumberland
Notation software is an important element of producing your own compositions, arrangements and scores. The 2 major contenders in this field are Finale & Sibelius.

Both programs offer a wealth of features and enable you to produce professional scores. There is a obviously a steep learning curve to master for either program, but your productivity will increase dramatically once you invest the time to learn the program of your choice.
Both programs offer academic discounts, which is worth looking at, as these offer immense savings over the full product price.
Call, Text, Email

Andrew Ridgwick

Anytime
(Please leave a voicemail if I am unable to answer your call)
0191 280 1206 | 07984 468 054